The Line Between Humans and Animals
Painter John Newcomb uses acrylic on canvas to quite literally blur the line between humans and animals. With each image, Newcomb introduces the viewer to a new combination of creature and human behavior. Often, animal heads and even torsos adorn human bodies in action, working out, incarcerated, having tea, or dressed impeccably. These hybrid creatures each maintain their own personalities, covering both a variety of positions in human society and an array of animals. Chimps, walruses, peacocks, toucans, gorillas and many others reside in saturated settings, painted in a straightforward manner.
With rich, textured strokes, Newcomb explores facets of humanity. Each figure, subtly outlined in dark warm lines, cuts into the dotted and carefully patterned backdrops to highlight the main action of the piece. In some instances, the animals themselves become the pattern, cut along geometric lines and sliced into comparison with human figures.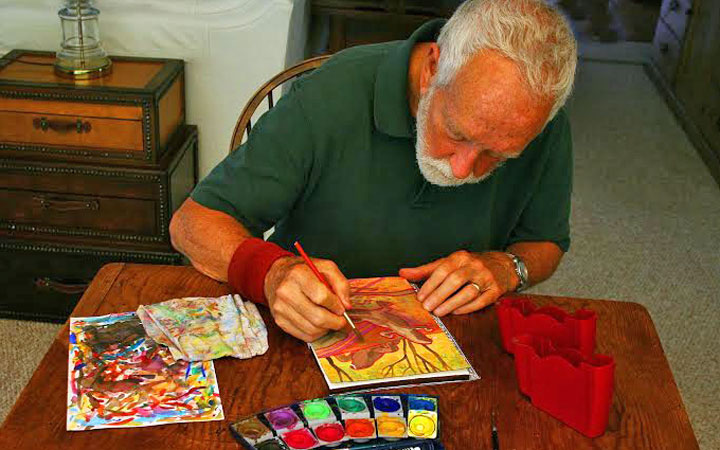 Working from Connecticut, John Newcomb imbues these "beasties" with a bold, surreal nature, and a legibly thoughtful tone. From loneliness to love, greed to obsession, the animals become portraits of humanity.
WANT TO EXPLORE MORE FROM THE WORLD OF JOHN NEWCOMB? CLICK BELOW TO VIEW HIS FULL GALLERY!