Raphael Sanzio was born the son of a court painter for the town of Urbino, an Italian town well known for it's lavish patronage of the arts. He grew up learning all the proper humanistic philosophies practiced at court and had a mannerism that could rival the nobility all while learning the basics of painting from a very early age…
Raphael soon moved to Florence and was exposed to the Renaissance masters
Michaelangelo and Leonardo, the latter whose influence can be seen in his "Madonna" series. The Vatican asked Raphael to paint frescos in the "Room of the Signatura" and later the "Room of Heliodorus" where he painted such masterpieces as "The School of Athens" and "The Expulsion of Heliodorus".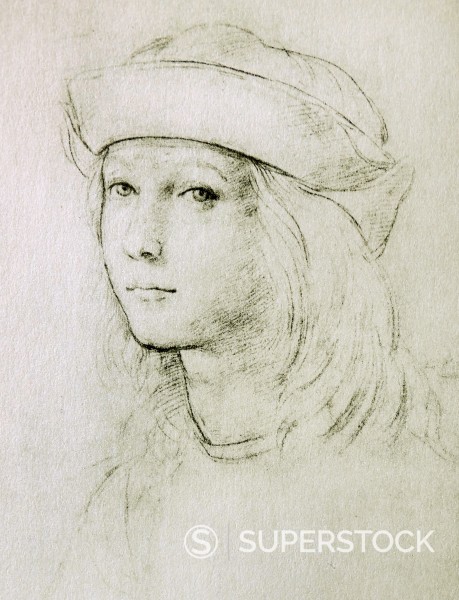 Raphael also showed a keen interest for architecture, and worked as an architect in Rome, designing various religious buildings and palace rooms for the inner circle of the papacy. Raphael employed as many as 50 artisans in his workshop, a size considered quite large for Renaissance master of that time.
At the young age of 37 Raphael passed away suddenly, leaving his largest work on canvas, The Transfiguration, unfinished. The Vatican placed the painting at the head of the alter during his funeral and he was buried at the Pantheon in Rome, a spot reserved for those deserving of the highest honors of the church during the Renaissance.