How can creatives use abstract art in ad campaigns?
Is encaustic painting too hot to handle?
Where does Brad Ellis get his inspiration?
Since its beginning more than 50 years ago, SuperStock has earned a worldwide reputation for offering cutting-edge, thought-provoking photography for licensing. Along the way, SuperStock invested in vintage photographic collections and fine art, and added video footage five years ago as the cherry on top of its eclectic collection.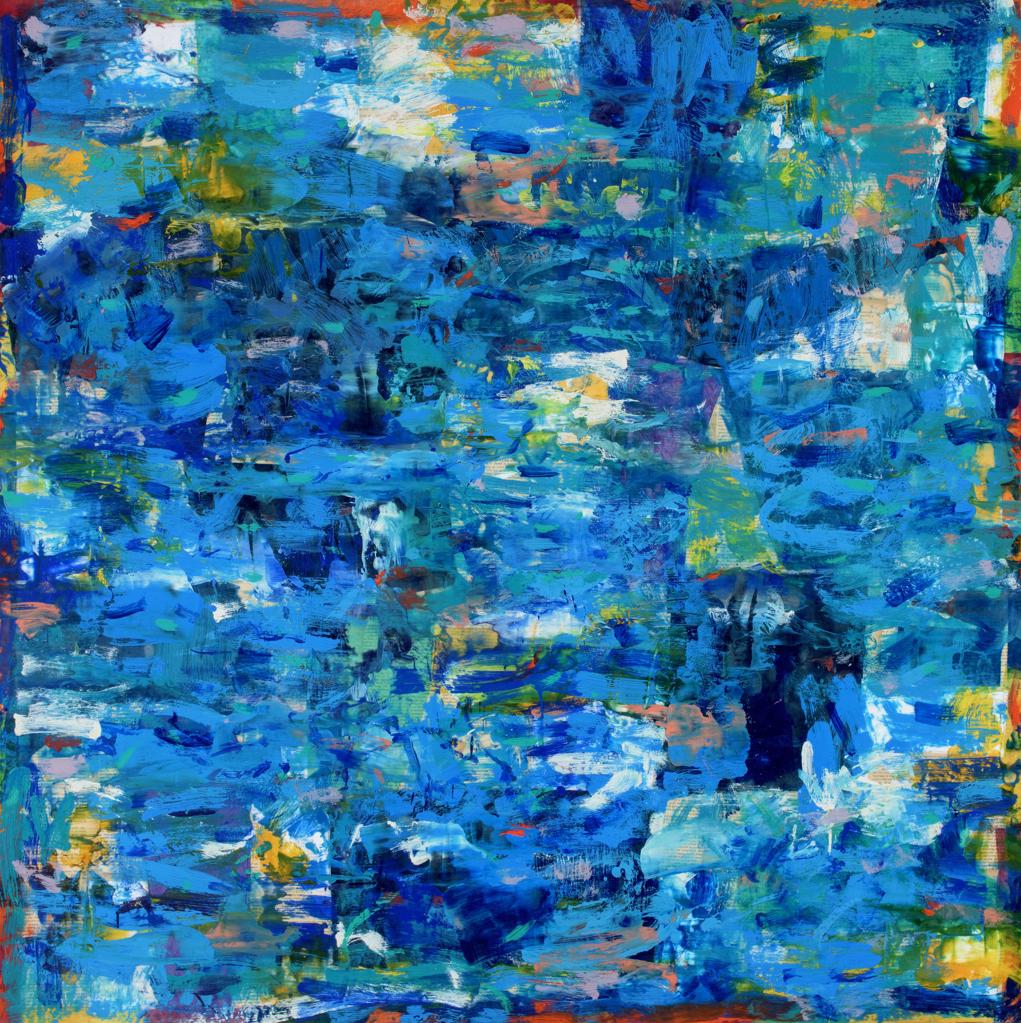 6136-28646182
With advances in digital technology, delivering SuperStock's content to creative professionals working in brand marketing, advertising, publishing, and exhibition spaces has become seamless. As a result, SuperStock has created a world of income for many content creators, opening up a new revenue stream they never thought was possible.
It was recently announced that abstract artist, Brad Ellis, would be one of several outstanding artists to offer his work to clients via SuperStock.
What This Means for You — The passion of visual artists is to express themselves through their work. Unfortunately, these immensely talented creators are often at a complete loss when it comes to selling their work. Licensing agencies such as SuperStock, with a worldwide network of clients and seamless digital distribution, can supply licensed images to companies and agencies who need these for marketing. If you're a creator and are interested in expanding your client base, read on.
*****
Explore the world of Brad Ellis and get inspired by his use of color, line and repetitive patterns. Click here to add a little fine art to your next marketing.
*****
Abstract artist Brad Ellis has spent a lifetime learning to become a world class painter.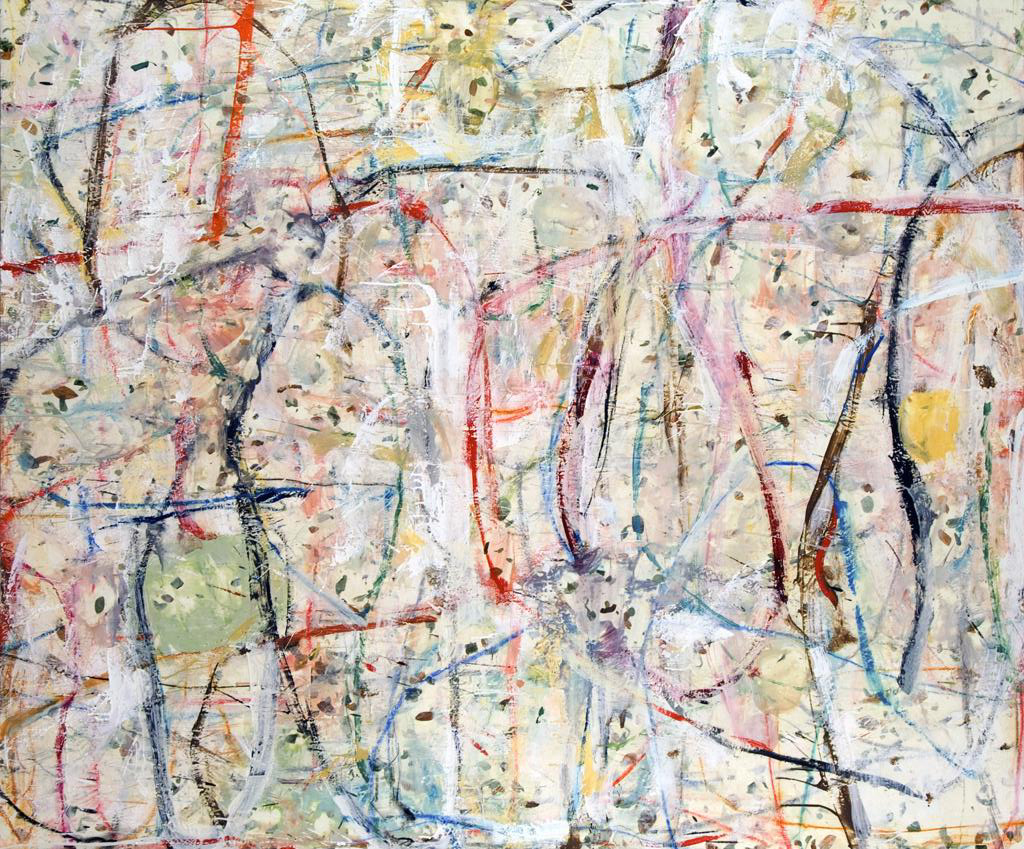 6136-28646207
"I have been drawing and painting pictures since I was a child and that has continued throughout my life," he said in a recent interview. "After graduating with a Fine Arts degree from the University of Tulsa, while I had a 'day job,' I always managed to have a place to paint on nights and weekends. Eventually I started getting art gallery representation and I was able to turn my attention to making art on a full-time basis."
In terms of the "messages" found in his work, Ellis feels the concept of "movement" is one of his objectives in his geometric, abstract work. He explains.
"A sense of movement is a visual feeling," he said. "This can be created through the use of mark-making, arrangement of colors, and application of textural materials to create surface tension, capturing a fleeting moment in time on a static structure."
An Ancient Painting Process
First time admirers of the work of Brad Ellis see something unusual about his images. They have a different texture, and the colors are unique. His finished work is stunningly modern, but his process is profoundly ancient. This process is called encaustic painting.
"Encaustic is a wax-based, paint medium," Ellis notes. "It is manufactured in blocks of various colors or pigments which must be heated to a melted, liquid state, then typically applied on to canvas or wood panels. Once that is done, the encaustic must be fused with a heat source such as a torch or heat gun to ensure proper bonding to the surface of the piece.
"It is labor intensive, but you can achieve rewarding results with encaustic that is not possible with other forms of paint. The textures can be manipulated to be as smooth as glass or very rough and physical and it mixes well with oil paint and other collage elements."
The results of this process and his talent are amazing.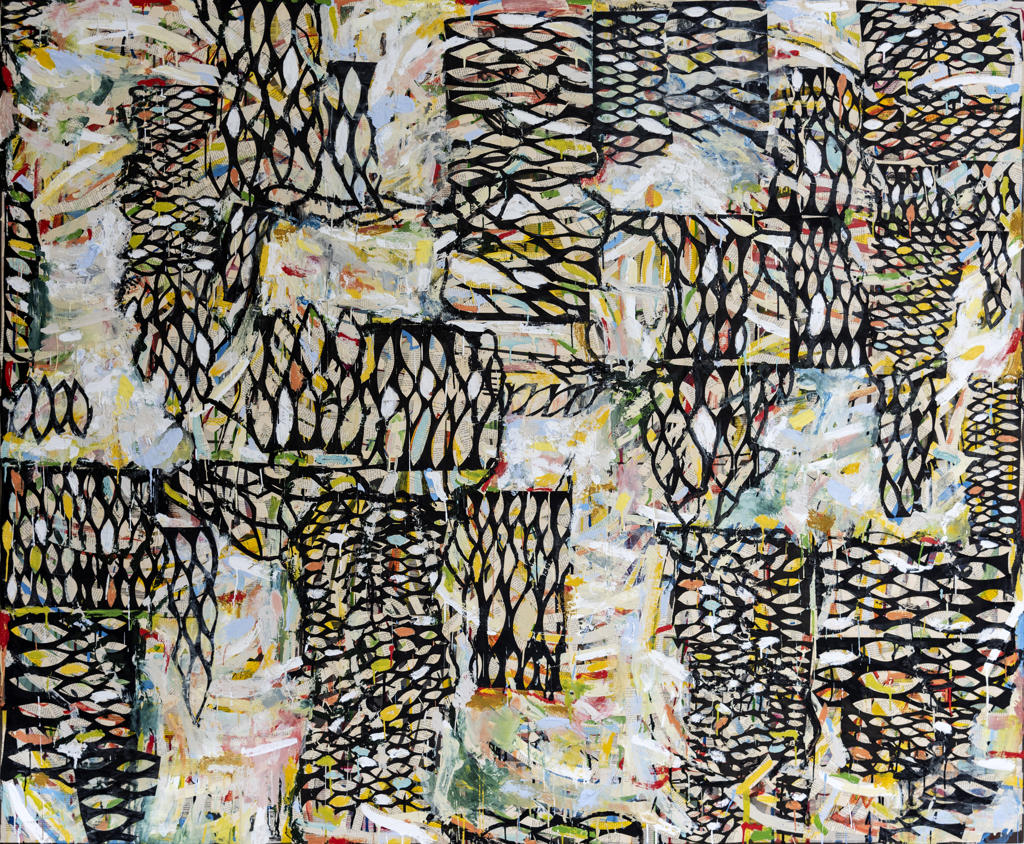 6136-28646230
Eclectic Influences
Artists surround themselves with other artists for inspiration. Such is the case with Brad Ellis. Who are some artists – painters, writers, performance artists – that have had a powerful impact on his work?
"There have been so many great artists in various fields of endeavor throughout history that I have taken great inspiration from," he said. "Certainly, there are too many to list here.
"However, as an abstract painter, I have been particularly inspired by artists who create works in this vein. I first discovered encaustic painting through the work of Jasper Johns and his iconic "Flag" and "Target" paintings. Robert Motherwell and Brice Marden are also personal favorites of mine. I have been inspired by the great Native American, Sequoyah, and the Cherokee syllabary that he created in the 1800s. I made a whole series of 'language' paintings based on his constructed writing system.
"Music is also a great source of inspiration as I identify with jazz masters such as Miles Davis and John Coltrane as well as the Grateful Dead for their improvisational approach to music. The music from these artists often takes on a very abstract, free-form exploration. I always have music playing in my studio while I work."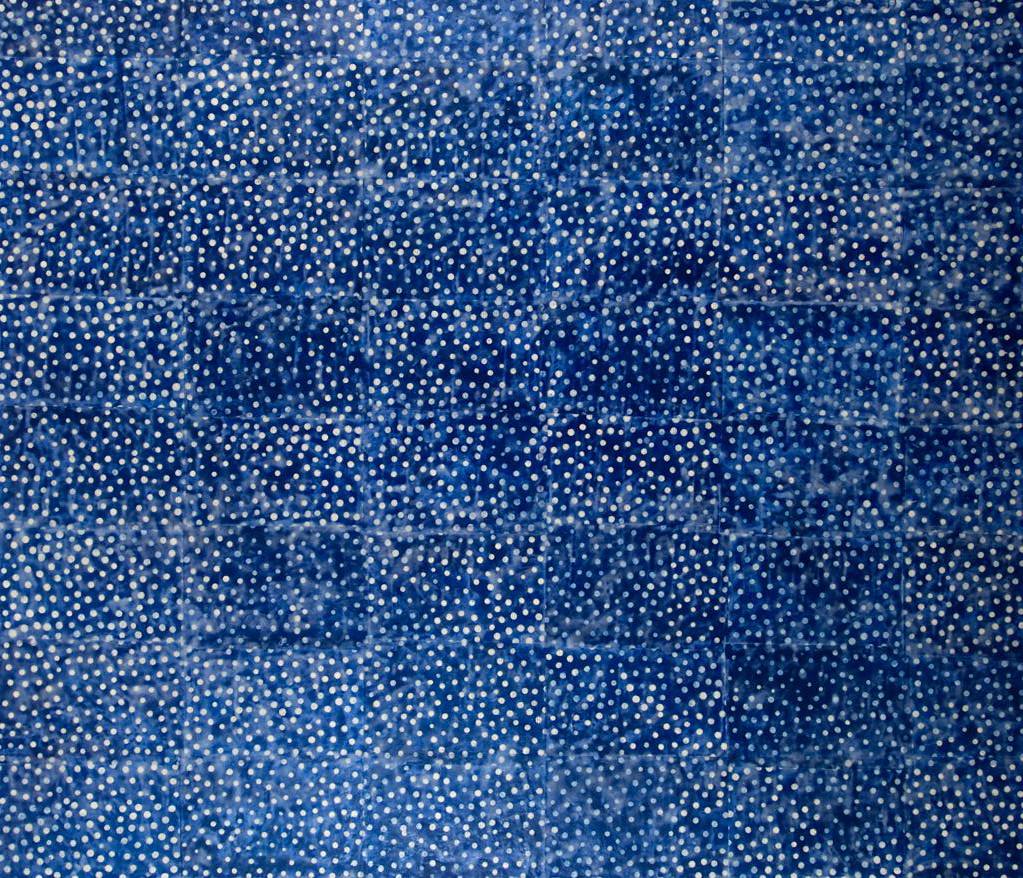 6136-28654696
Why License Fine Art with SuperStock?
Advertising, marketing, promotional agencies and other creative teams use LOTS of licensed images from agencies like SuperStock. So, how does Ellis think these groups will use abstract art in their marketing efforts?
"That's a good question and I honestly don't know," he said. "I typically think of photo stock agencies as supplying commercially recognized imagery in a range of categories, so to present abstract images as an option is something that remains to be seen.
"In the past, images of my work have been licensed for use on film production sets. We have also made multiple prints for the hospitality industry, for clothing and other fabric items. SuperStock will put the images out there and let other creative people decide how to use them.
"I have been licensing some of my work for several years, working with various art consultants, galleries, and retail entities. I wanted to give SuperStock an opportunity to reach a broader audience, some of whom may be interested in my work, but unaware of its availability and possible uses."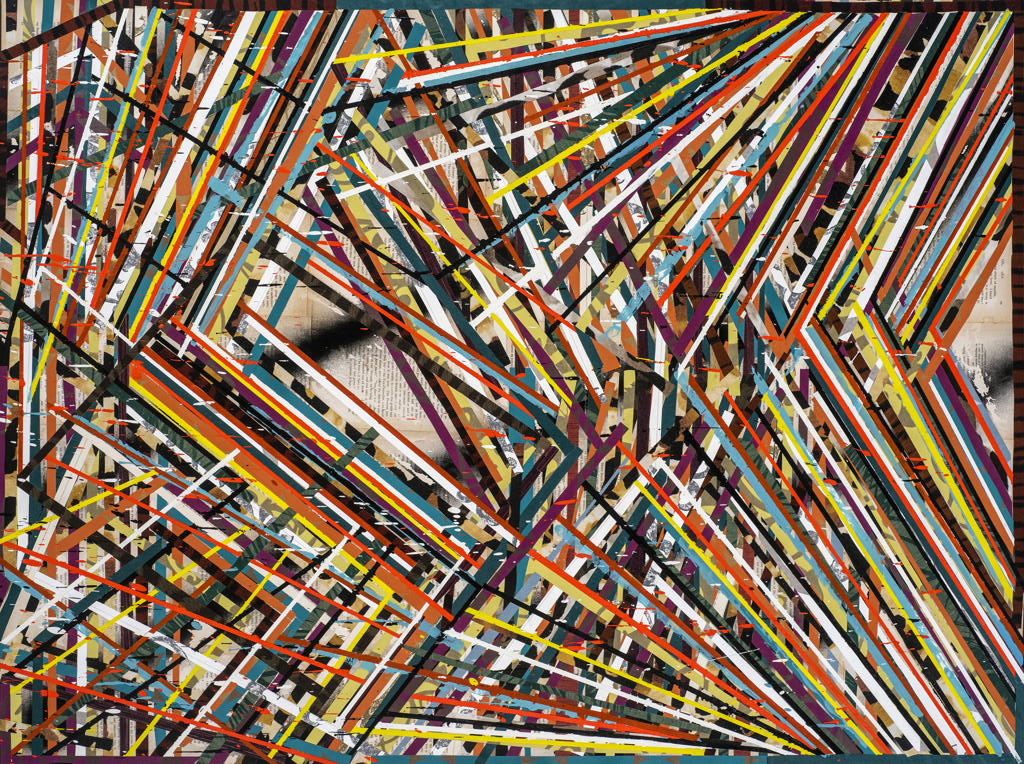 6136-28646227
SuperStock CEO, Stewart Cohen, who is also an internationally respected photographer said, "We are thrilled to have Brad's work in our licensing portfolio. His style is unique, and his catalog is really exciting. Our company was built by visual artists and our clients have come to expect nothing but the best images. With Brad and other artists that we are representing, they will continue to enjoy this."
*****
Interested in finding out more about the images of Brad Ellis? Click here to speak with a SuperStock client representative.
Marketing Fine Art in a Digital World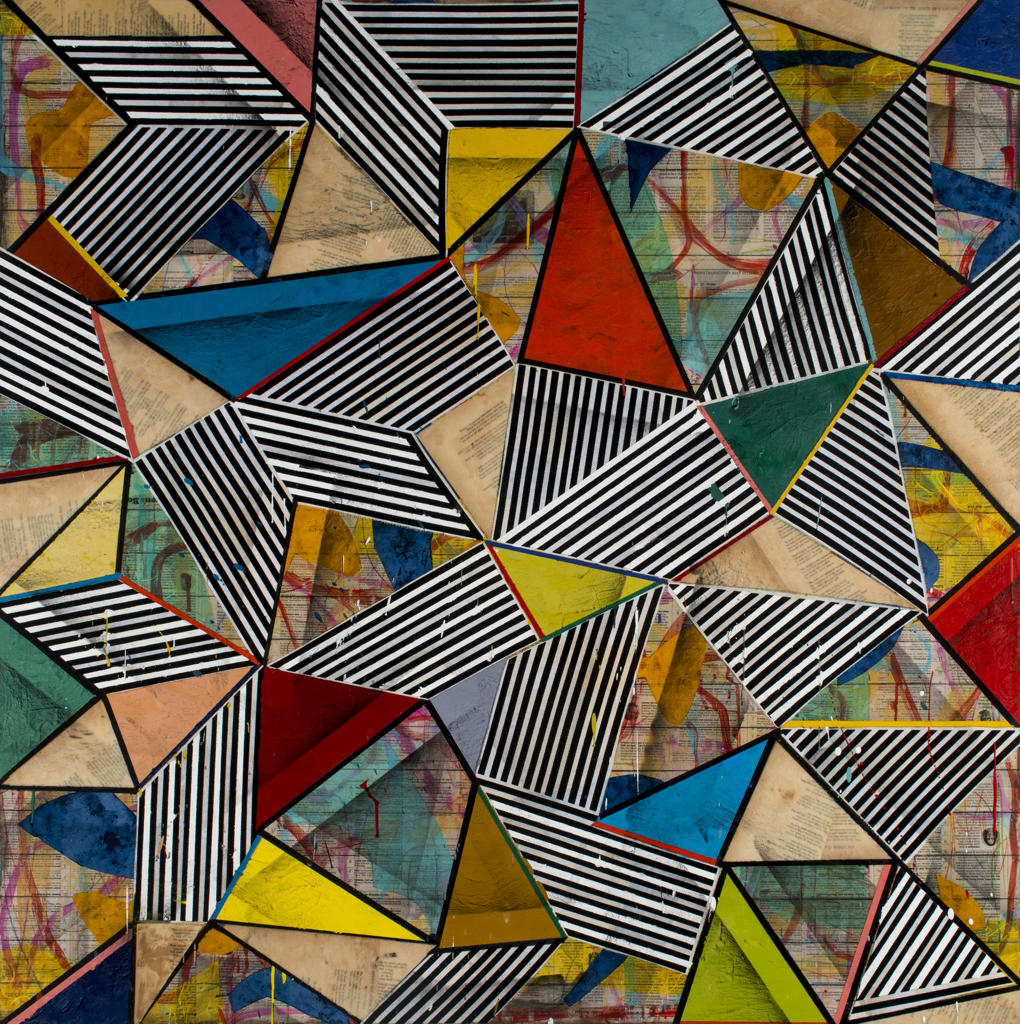 6136-28646209
With the internet, social and search media, artists like Ellis have a much larger net for catching clients and he is adept at using these tools.
"In addition to now being available on SuperStock, my work is sold through the various art galleries," he said. "Additionally, I work with private and corporate art dealers, who don't have public, brick and mortar spaces, but cater to their client's needs in different ways.
"I also work with design firms in the hospitality and healthcare categories who need to procure art to decorate their clients' hotels and medical facilities.
"Social media is very important to my studio and I think most artists need a presence there to carry on a dialogue and foster relationships with art enthusiasts and potential clients. I keep my website up to date with my latest work, exhibitions, reviews, and other information and I also regularly post YouTube videos."
Never Stop Creating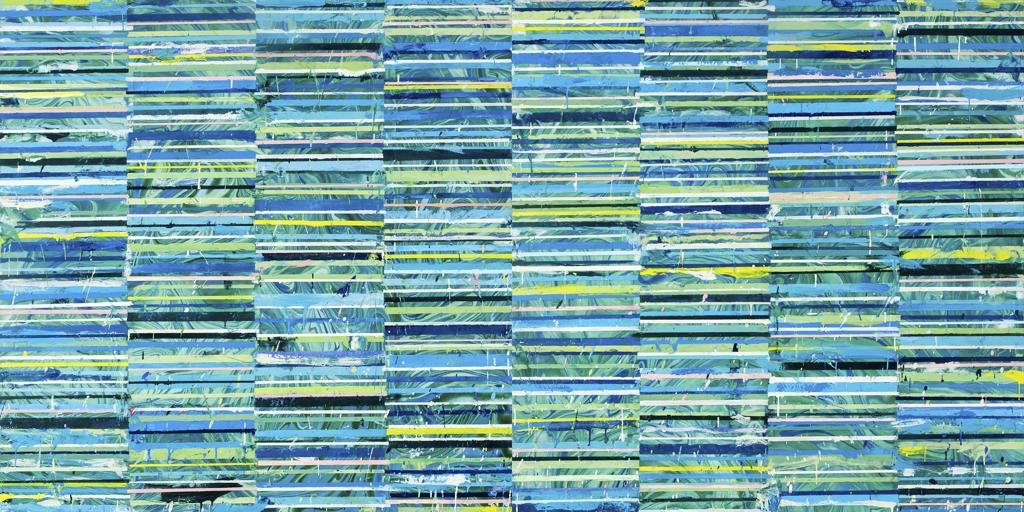 6136-28646201
Every artist must begin somewhere, and Ellis has some advice for artists who are just starting out.
"The best tip I can offer a young artist is this," he said. "Never stop creating. For me, making art is a way of life. You don't really turn it off at 5 o'clock. It is an ongoing, everyday passion, even if you have a day job.
"I think it is important to be involved in your local art community and to see and experience as much art as possible. I had some good advice from an art teacher a long time ago who said, 'You are the only person who can make your art, so go do it!"
*****
If your next project could use the stunning images of Brad Ellis, click here and speak with a SuperStock client representative. The research is FREE, and the images are priceless.