Why are fashion brands falling in love with luxury hotels?
What's happened to travel since the pandemic abated?
Why have Barton Perreira sunglasses become the new hotel bathrobe?
Twice each year, apparel designers gather up their visions for the spring/summer and fall/winter seasons and display them at the fashion centers of the world. London, Paris, Milan, New York, Sao Paulo, and Copenhagen all have "Fashion Weeks," and the economic impact on the retail industry and on the host cities is enormous.
A funny thing happened on the way to the runway. More and more luxury fashion brands have started channeling the excitement of fashion into a new arena – luxury hotels in popular destinations. Fashion and travel are overlapping, and the results are nothing short of stunning.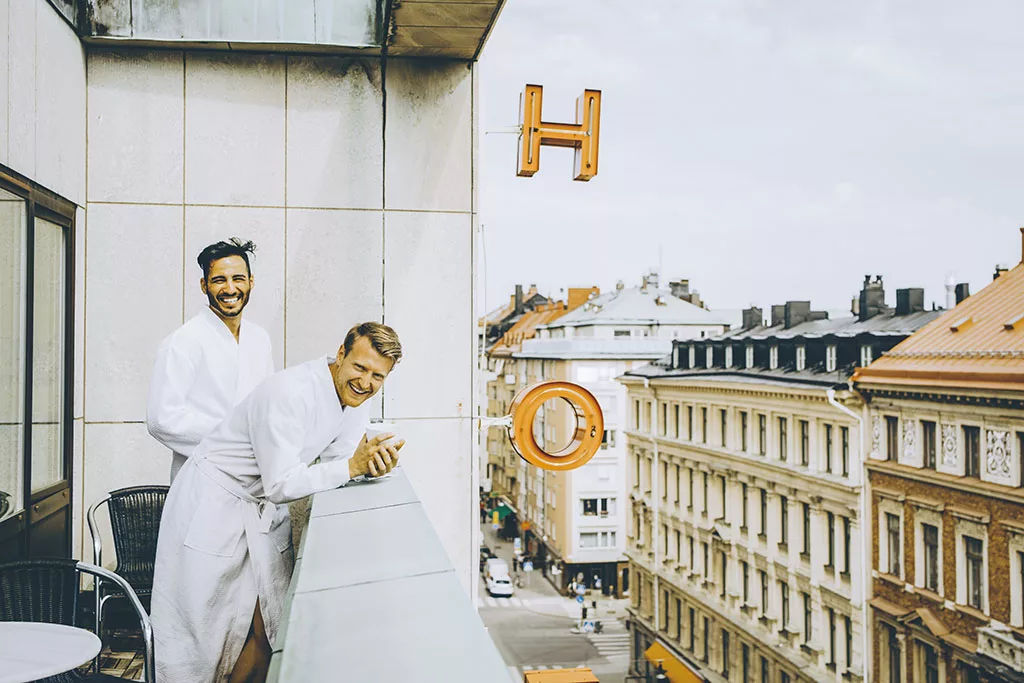 4448-111367376
What This Means for You — If your fashion brand – from clothing to luggage to eyewear and beyond – is looking for new customers, you should probably check-in to a luxury hotel in some sweet spot where upscale travelers are ready for a good time. The possibilities for ROI on these promotions are fabulous, darling!
*****
Do you work in the travel industry or are you in need of content capturing people on the move? Well, you're in luck. We curated a trendy SuperStock Gallery just for you. Click here to see Urge To Roam – a collection of content based on how people around the world are getting their fix of an authentic experience they crave.
*****
Fashion's Infatuation with Hotels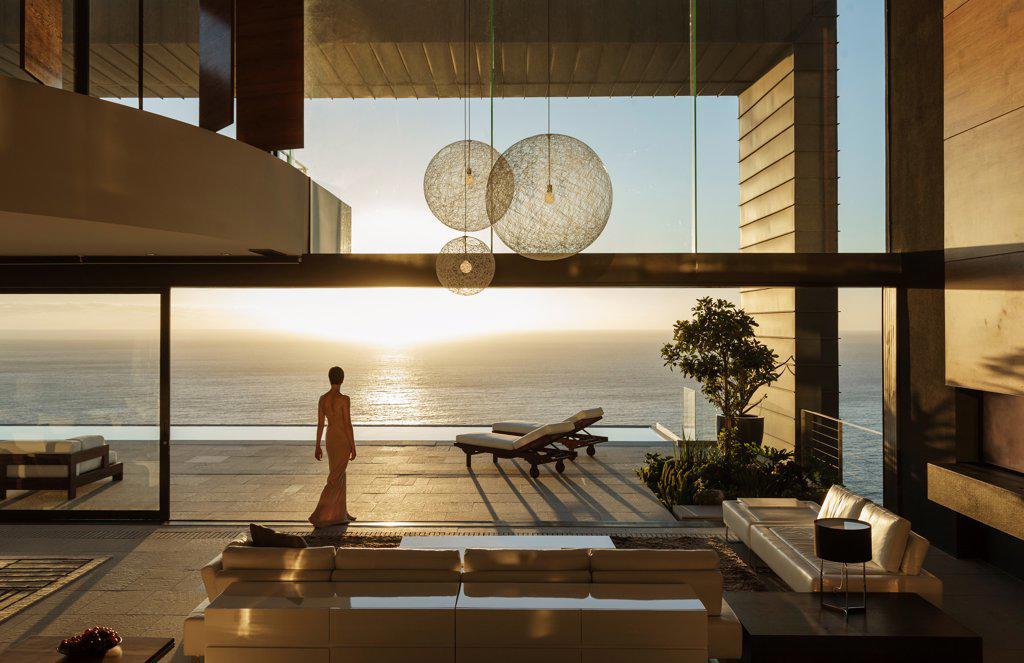 4428R-14580
The long-standing tradition of luxury brands "lending" their products to celebrities in hopes of having some of that fame and fortune rub off on them has gotten a hot shot of espresso. According to fashion medium Fashionista, "It's an exciting new chapter for retail and travel. There are many reasons for fashion's growing infatuation with hotels. The simplest one? They're cool."
The publication adds, "This summer, guests at a slew of high-end hotels and resorts can eschew the usual gift shop and instead browse exclusive, highly curated offerings from some of fashion's most coveted brands and designers — without ever leaving the property.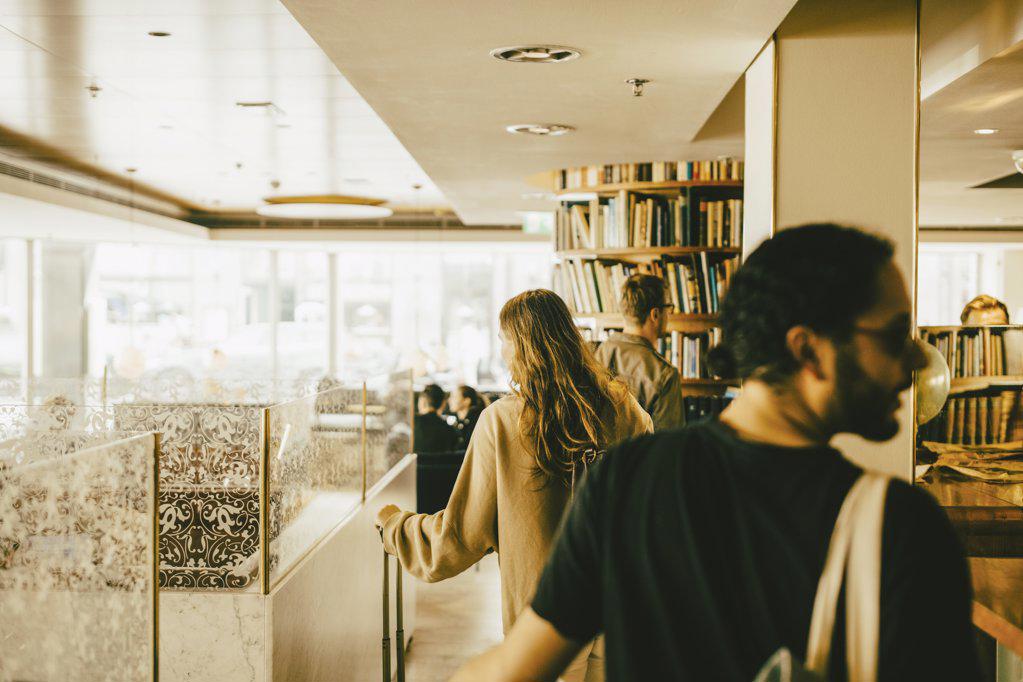 4448-111367346
"At the beautiful Ritz-Carlton Laguna Niguel on the coast of Orange County, for instance, guests can book personal shopping and styling appointments at the on-site Fifth Avenue Club, an unassuming suite-turned-boutique where all merchandise is curated specifically for each client.
"At the Beverly Hills Hotel in Los Angeles, visitors can shop a limited-edition Dior Riviera capsule collection or book a special Dior beauty treatment before lounging poolside on Dior-branded cushions, under Dior-branded umbrellas."
This trend is not limited to the tres chic West Coast of the US. It's ubiquitous, worldwide.
Fashionista adds, "This summer's many hotel-fashion partnerships also include: a new collaborative collection between Sporty & Rich and the iconic Hotel du Cap-Eden-Roc in the French Riviera; the first-ever Fendi Beach Club at Marbella, Spain's Puente Romano Beach Resort; a Givenchy Plage takeover at Topping Rose House in Bridgehampton."
Meanwhile, there was a rare bit of bad news in this fashion/travel partnership trend. This spring, LVMH lost its plan to build its first hotel on Rodeo Drive, after Beverly Hills voters rejected a proposal to build the Cheval Blanc. LVMH, run by the world's richest person, Bernard Arnault, will now scrap the plans for the project and will not contest the election. Even with this bump in the road, this effort shows how fashion brands and hotels are becoming more and more intertwined.
Why This Is Occurring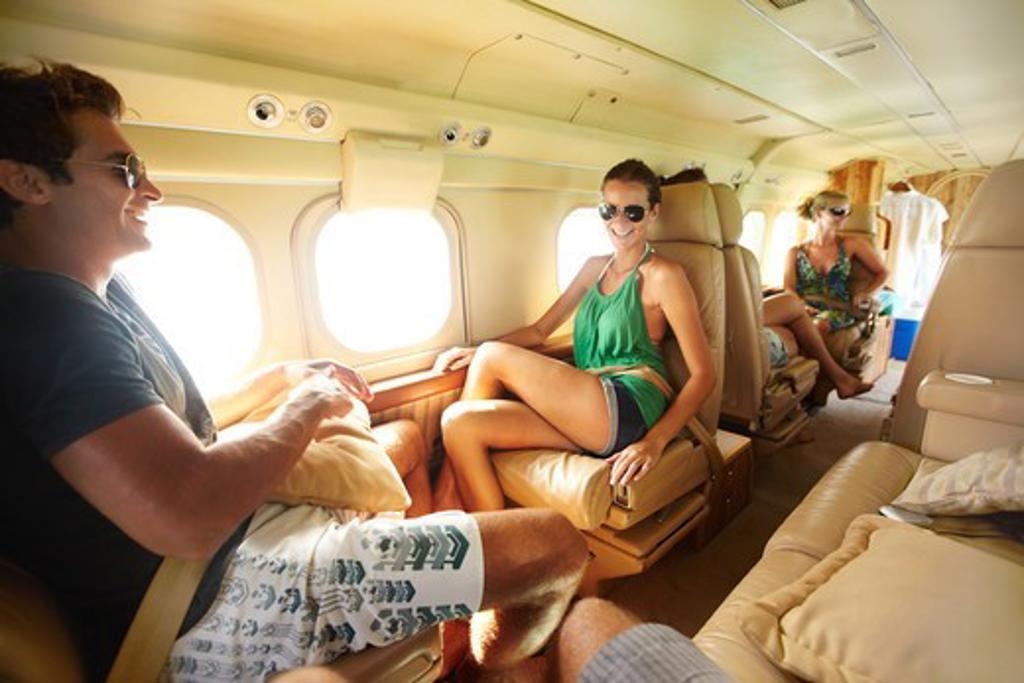 4197R-54733
Despite signs of its return, the COVID pandemic, which wreaked havoc on the travel and hospitality industries, seems to be under control, at least for now. The results have been predictable. Travel is surging in popularity, and this has also become a driver for the fashion industry.
According to The Business of Fashion's 2023 Report from McKinsey, "Domestic leisure travel spending has already surpassed pre-pandemic levels and business travel is projected to recover to 96 percent of its pre-pandemic levels in 2023." Euromonitor reported that global sales of luxury hotels grew 27% in 2022 and are expected to grow another 17% by the end of 2023. The global market research firm also reported that one of the trends driving the luxury goods market is a post-pandemic "desire among consumers for real-life authentic experiences."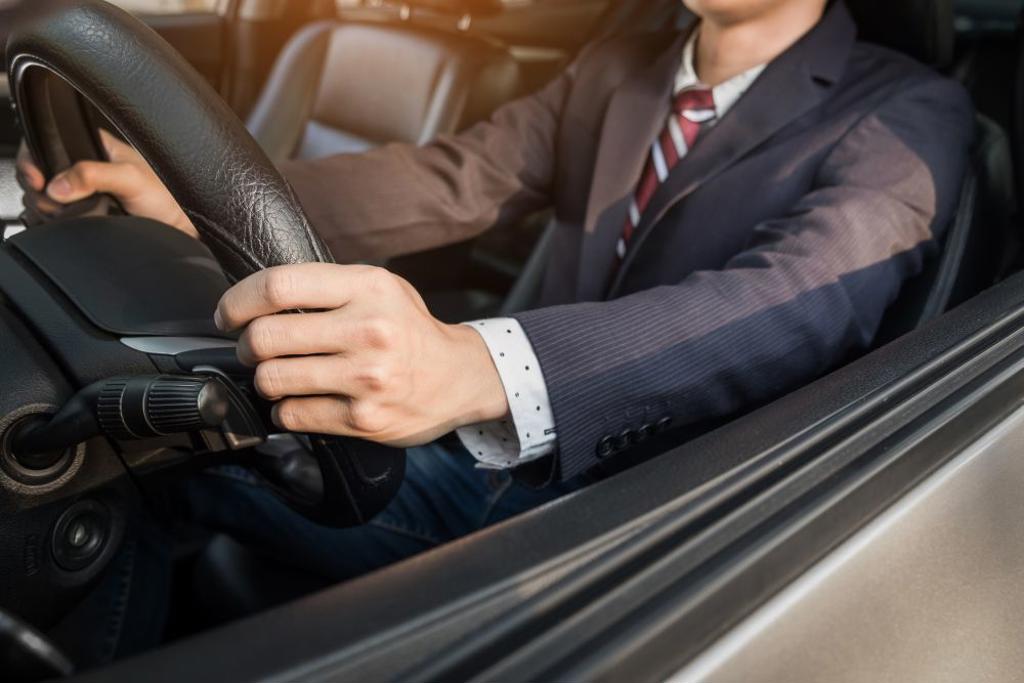 1525-26053753
The report adds, "Luxury expenditure overall continues to lean towards products, exhibiting significant actual value growth in personal luxury goods and luxury alcoholic drinks, and comparatively more moderate growth in goods centred around luxury experiences and luxury cars. The revival of spending on experiences and luxury hospitality, however, will be the final aspect of luxury consumption to reach previous record levels due to its heavy dependence on the resumption of international tourism and business travel."
Age is also driving the desire for authentic experiences. The latest generational cohort – Gen Z – is ready to get out there. Now!
As Forbes reports, "When it comes to tourism, Gen Zers have more than their share of stories to share – look at the TikTok feed of the average teenager or young adult. From Disneyland's milestone anniversaries to the opening of the Wizarding World of Harry Potter, the Gen Z experience has primarily been a time of tremendous growth and innovation."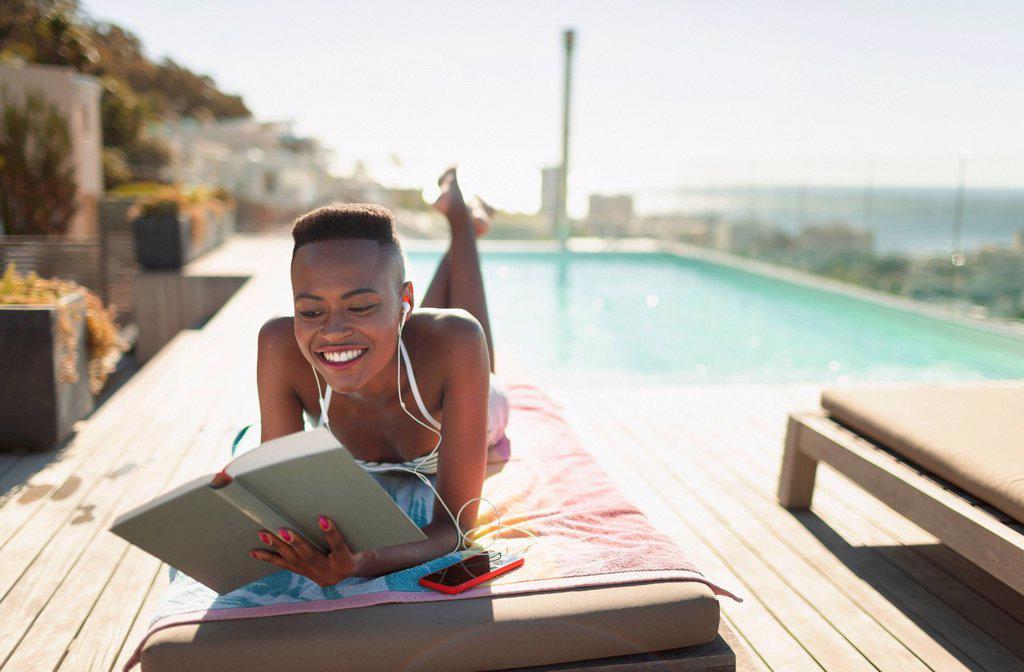 4464-16059503
This urge-to-roam of Gen Z is consistent with the two previous generations – Gen X and Y. This is another reason for the explosion in travel spending. Interestingly, in the context of the blossoming travel/fashion partnership with luxury goods (aka "things"), fashionable goods become another part of the experience. Win/Win for hotels and fashion brands.
How to Catch the Fashion/Travel Wave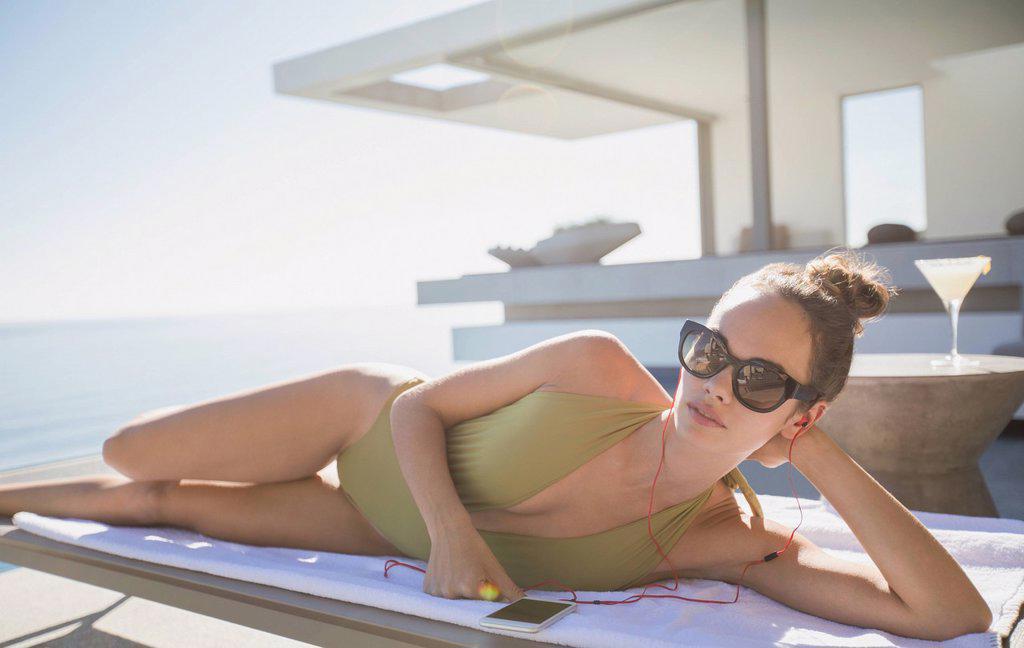 4464R-14655170
Fashion brands and hotels are likely planning activation strategies with their agencies now. An excellent example of how this type of promotion might work was reported by MediaPost. "The Gansevoort Meatpacking, a boutique hotel in New York, is loaning guests sunglasses from its Meatpacking District neighbor and designer brand, Barton Perreira.
"Gansevoort Rooftop is providing guests with a choice of 24 sunglass styles to shade them while lounging at the guest-only pool. Should guests wish to keep their shades, they can take them home and have the charge billed to their room or stop by the Barton Perreira Meatpacking store right across the street to take advantage of a discount available only to Gansevoort's guests.
"Anton Moore, general manager of the hotel, said the property is always looking for ways to further engage with neighbors. Partnering with luxury fashion retailers, he said, 'feels like a natural avenue for immersing guests in the pulse of the district, giving them a unique opportunity to get indulgent with their personal style during their stay.'
"Barton Perreira's demographic, said Moore, is in line with those of the hotel's guests, especially following the property's recent $30 million renovation and rebranding into the luxury category."
Another example of a successful partnership is found with the Leading Hotels of the World (LHW), and luxury fashion brand Camilla. MediaPost reports that they have collaborated for the creation of hand-painted silk prints featuring LHW member hotels in Italy. On one print, images of designer Camilla Franks' stay at the Hotel Santa Caterina on the Amalfi Coast, including tiled murals, flowers, and trees, can be found on a variety of high-end clothing and accessories.
Let the Fun and the Sales Begin!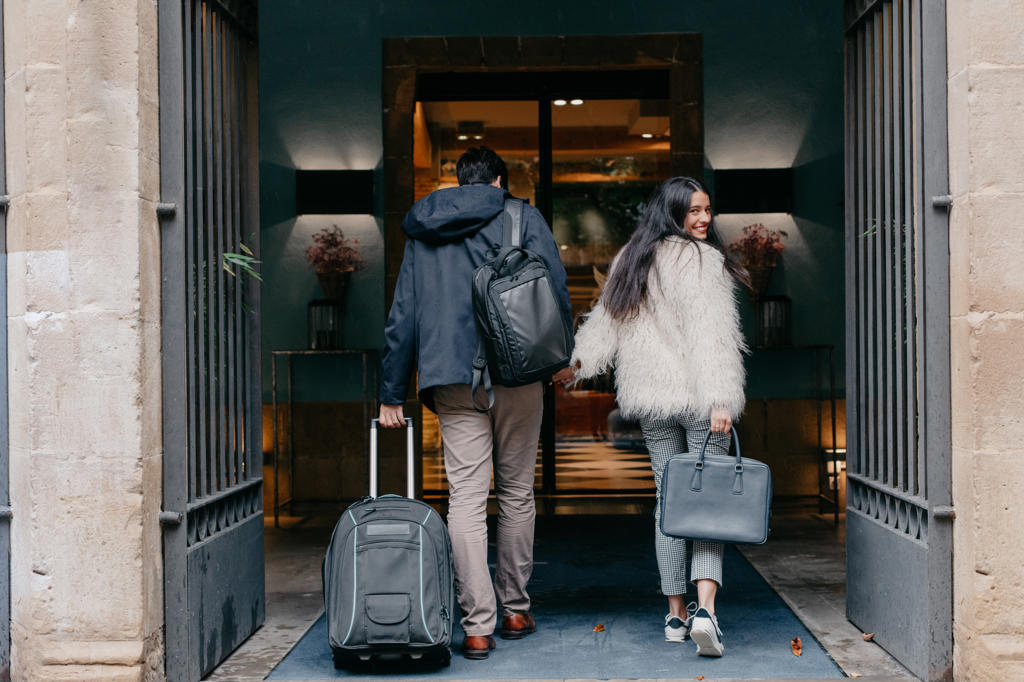 4491-16215960
Planning a fashion/travel promotional strategy can seem as challenging as pulling off a Fashion Week event. While there is no runway nor hugs and flowers for the designer, it's still a "show" and it takes skillful planning and execution to be successful. Here are some fashion/travel promotional tactics to consider for your hotel or fashion brand:
Above all else, the travel/hospitality activation must be authentic to be seen as valuable and fun.
Fashion brands can assume management of the hotel retail stores.
Fashion brands might host quarterly dinners at the hotel for guests.
Trunk shows featuring the fashion merchandise can be held in the hotel.
Pop-up stores can be built in the hotel which feature the merchandise.
"Moments" in the suites co-sponsored by fashion brands and the hotel can be staged.
Earned media campaigns can be executed which target fashion journalists.
Joint-ventures with non-profit or philanthropic groups can be included in the promotion.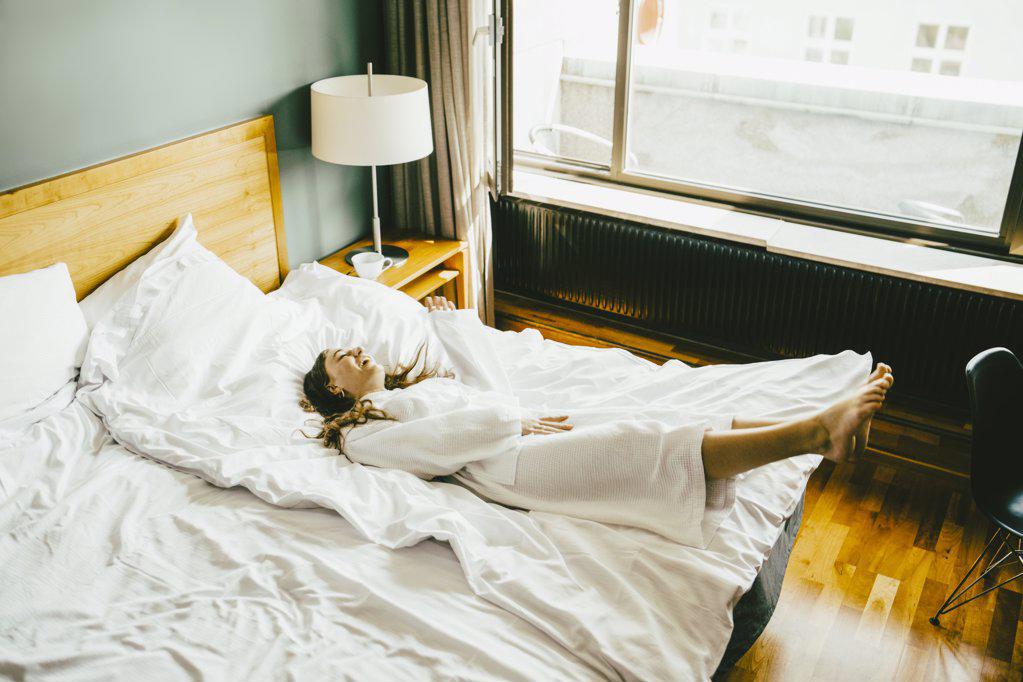 4448-111367385
The look and feel of these fashion brand activations in hotels – consistent with that of the brand – is critical to the success of the promotion. Point-of-sale materials such as counter displays, larger lobby displays, restaurant tabletop displays, guest room brochures and any number of other tools are all important for the generation of excitement about the merchandise among guests.
In many cases, the images for these promotions can be cost-effectively obtained from stock photography and video companies such as SuperStock. From haute couture to boho, fashion is traveling and the hotel guests who get to join the fun will be delighted. In the process, the hotels and fashion brands will build revenue and brand awareness.
*****
Finding the best images and videos for your fashion/travel promotional activation is simple. Hit us up for FREE RESEARCH. You'll feel like a fashionista!