The TWA Flight Center opened in 1962 at the Idlewild airport which was renamed JFK as a tribute to John F. Kennedy following his assassination in 1963. Designed by the Finnish born, American architect Eero Saarinen, the design combines Futurist, Neo-futurist Googie, and fantastic architectural styles. In 1994 it was declared a New York City landmark and in 2005 the terminal was featured on the National Register of Historic Places.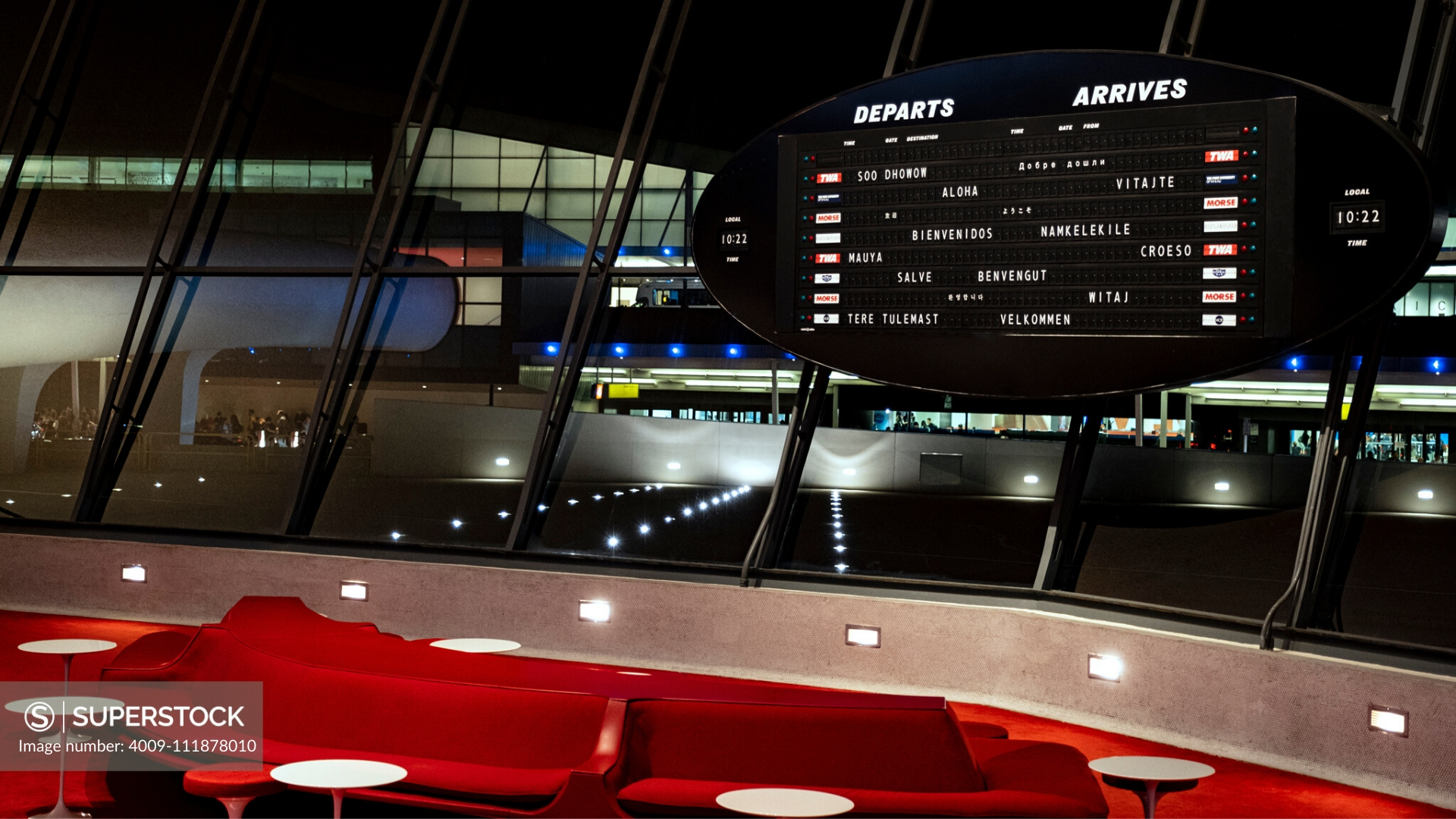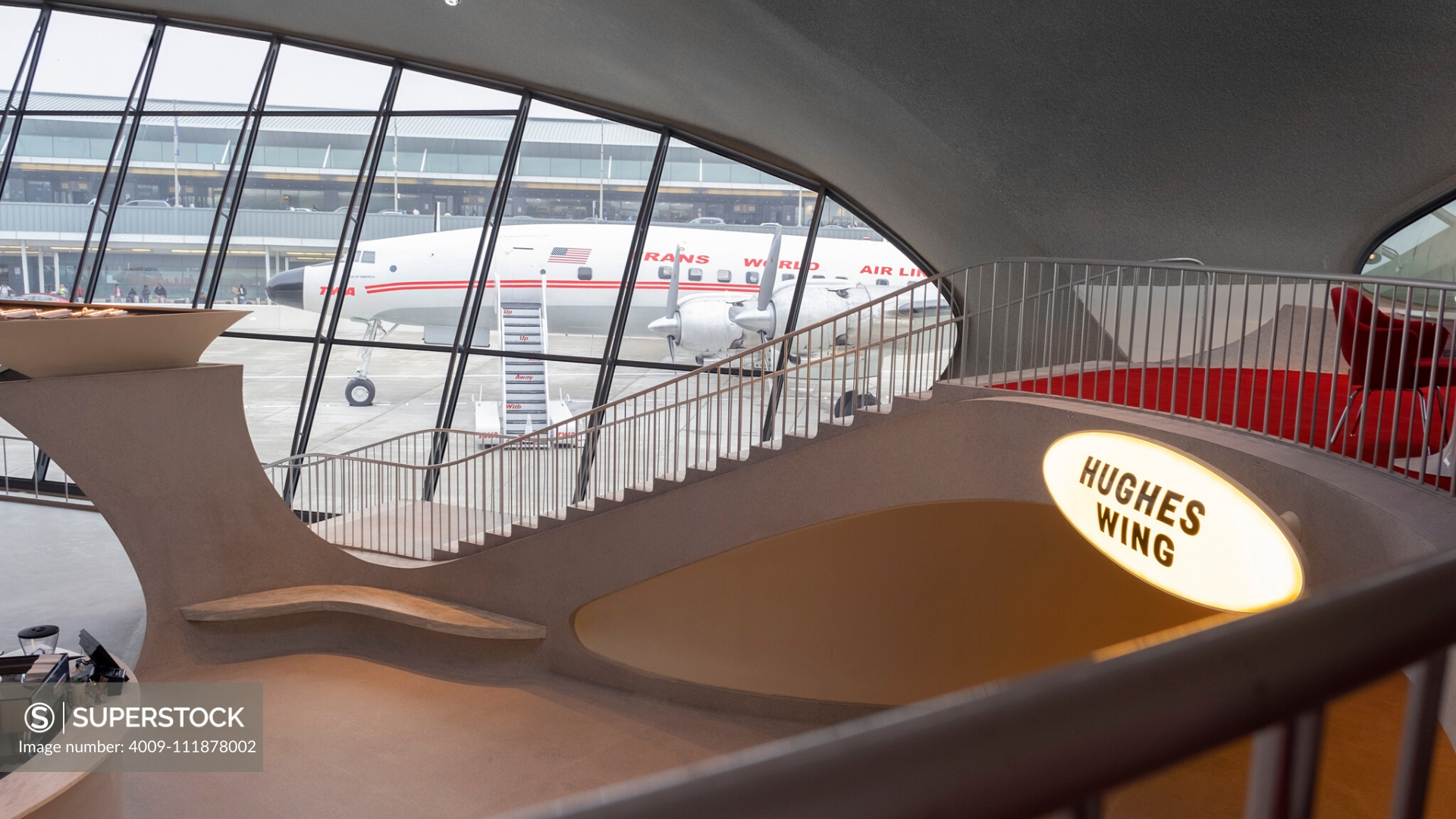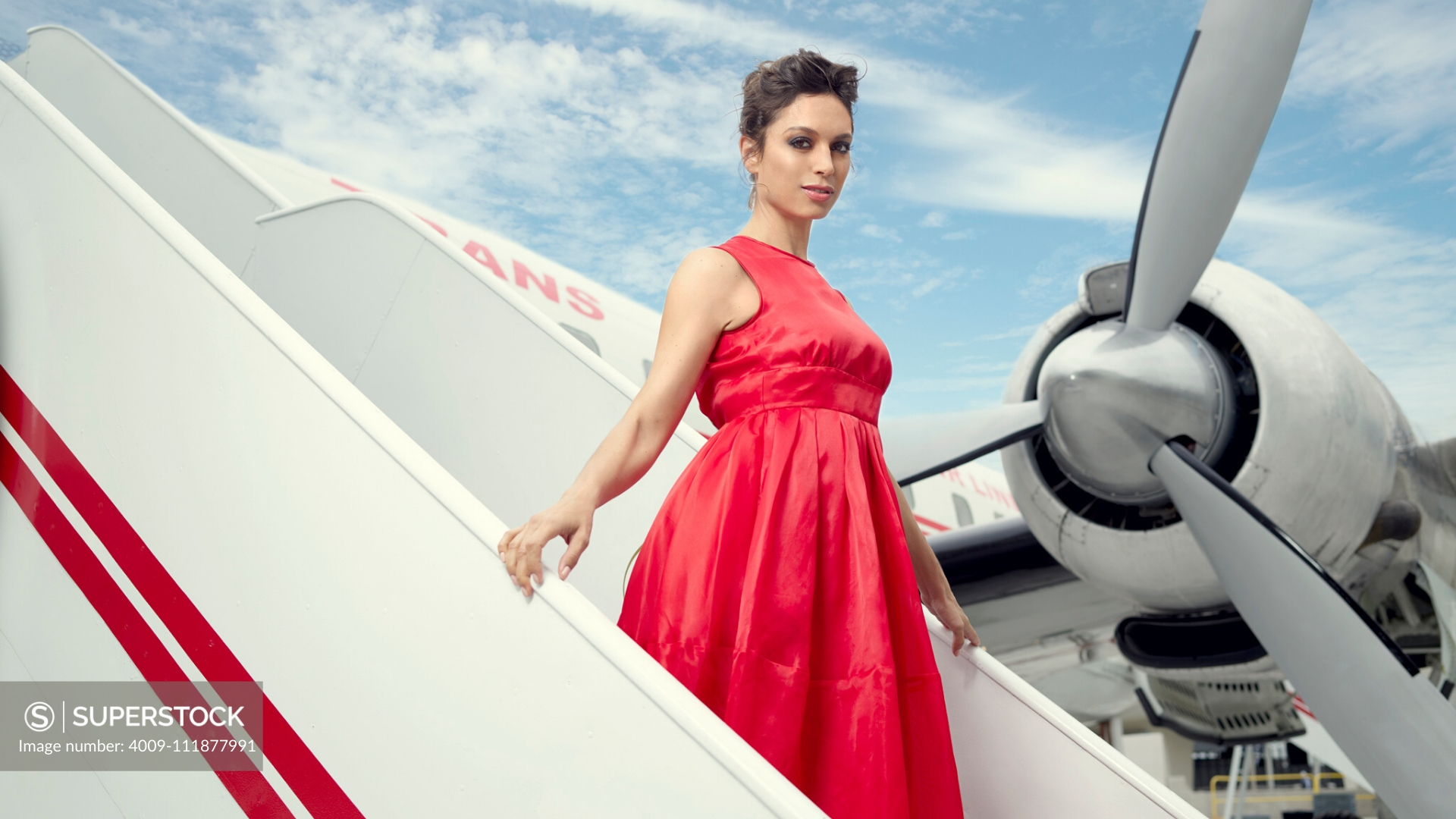 Years passed by while TWA stood empty until 2014 when a plan to turn it into a hotel was hatched and the renovation construction began in December 2016. Opening day for the newly restored hotel was May 15th, 2019 and one of Superstock's photographers was fortunate enough to be in town for a multi-day production at JFK, so of course they chose to stay at the newly opened gem. Ecstatic to be some of the first guests to stay there, his team settled in and called it home for the duration of their project. After his stay he mentioned, "As all newly opened places go, there were some expected opening day hiccups for a hotel of this magnitude, but all were easily overlooked as it will be remembered as a magical week staying in this awesome piece of history."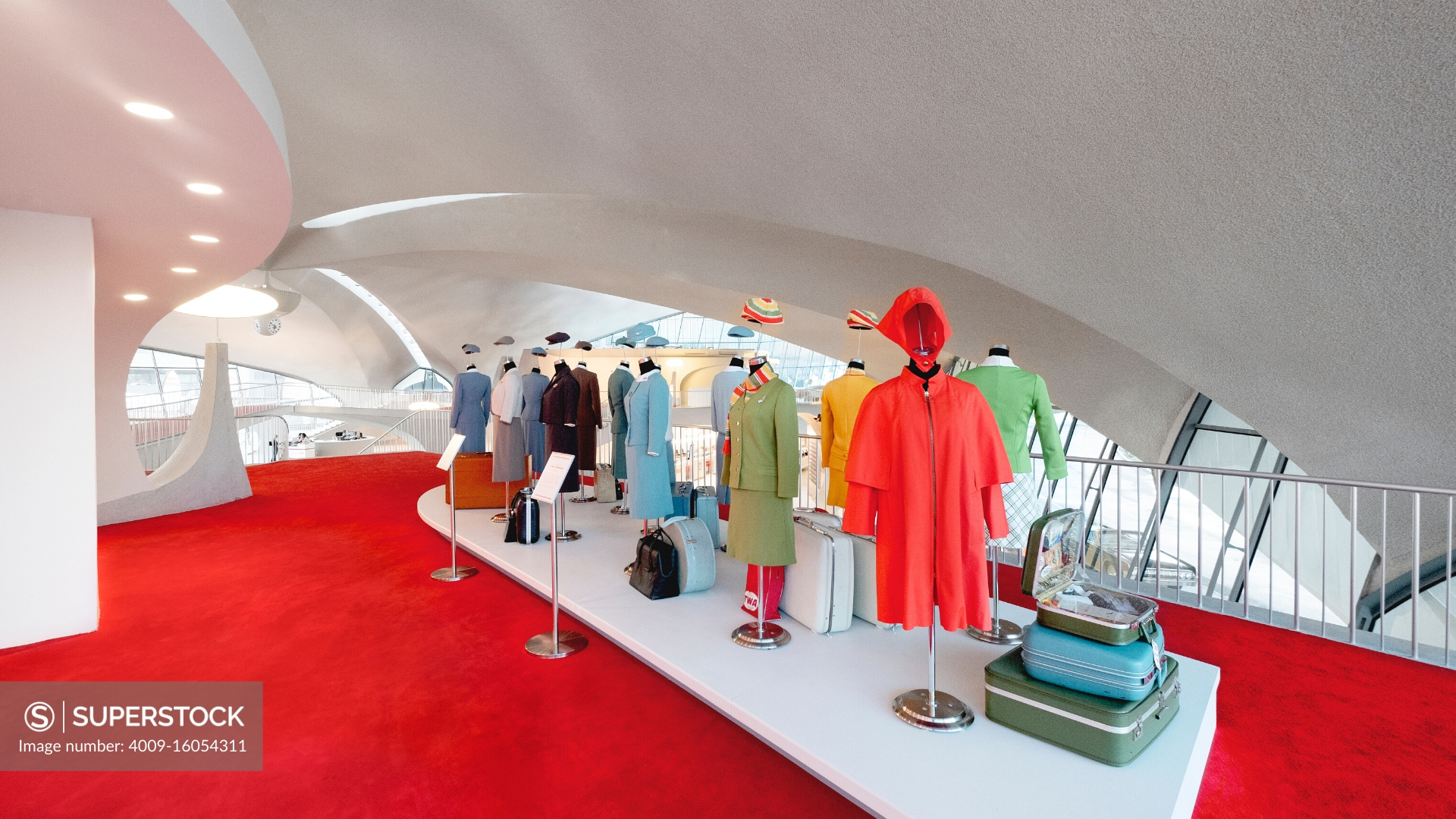 Don't forget to checkout the authentic TWA uniforms on display by fashion designers Balmain, Valentino and Stan Hartman as well as vintage suitcases stocked with retro memorabilia.
Another highlight includes the desk of onetime TWA owner Howard Hughes which stands at the top of the hallway leading to the JetBlue Terminal.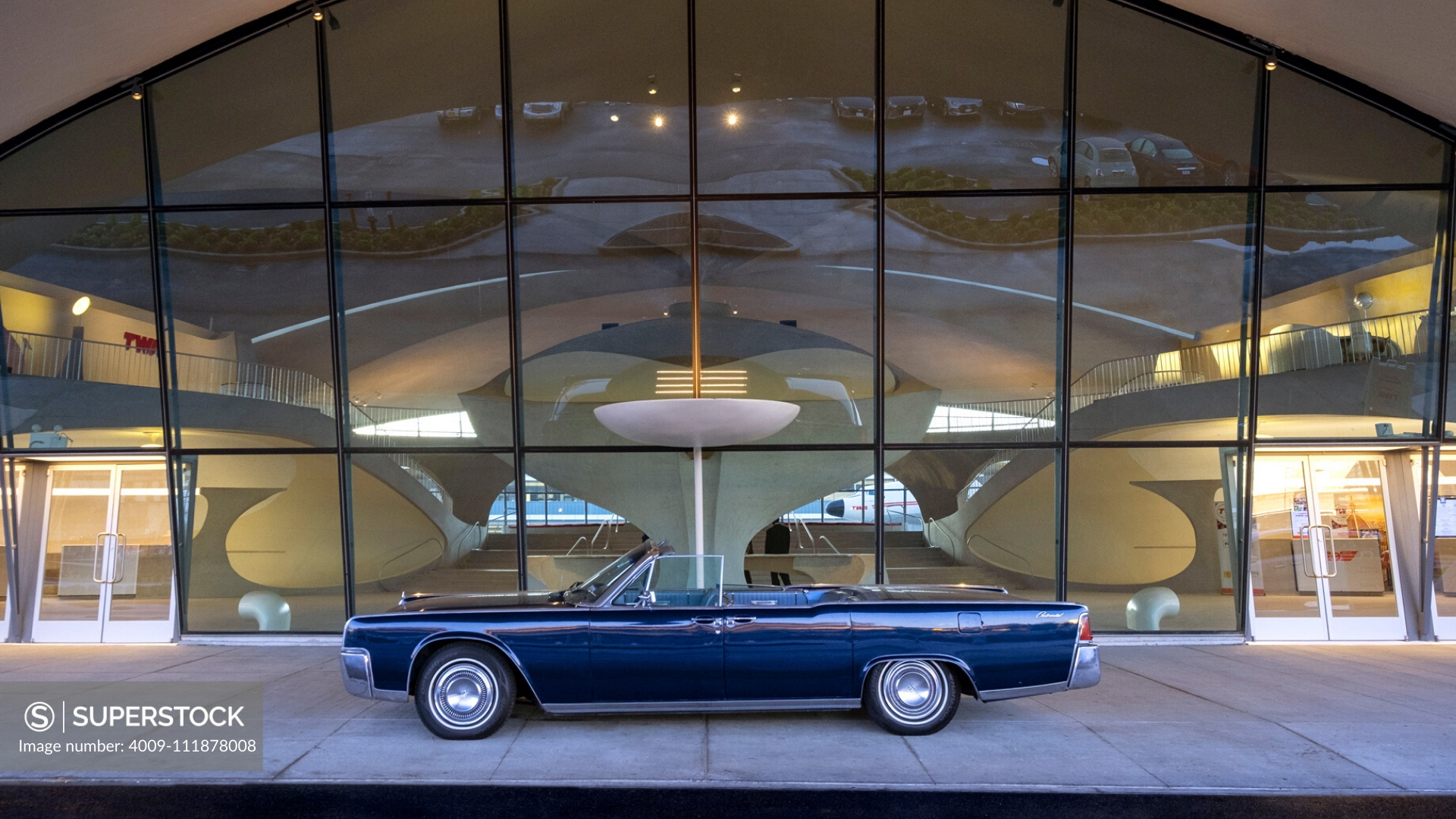 Are you into classic American cars? Feast your eyes on the vintage Lincoln at the hotel's entrance.
Who knew that a piece of architecture from the 1960's would become one of America's most instagrammable spots. Check it out and wear your vintage best.