Using celebrity images in marketing, advertising or social media campaigns is an excellent tactic to leverage their star power. However, there are regulations to consider.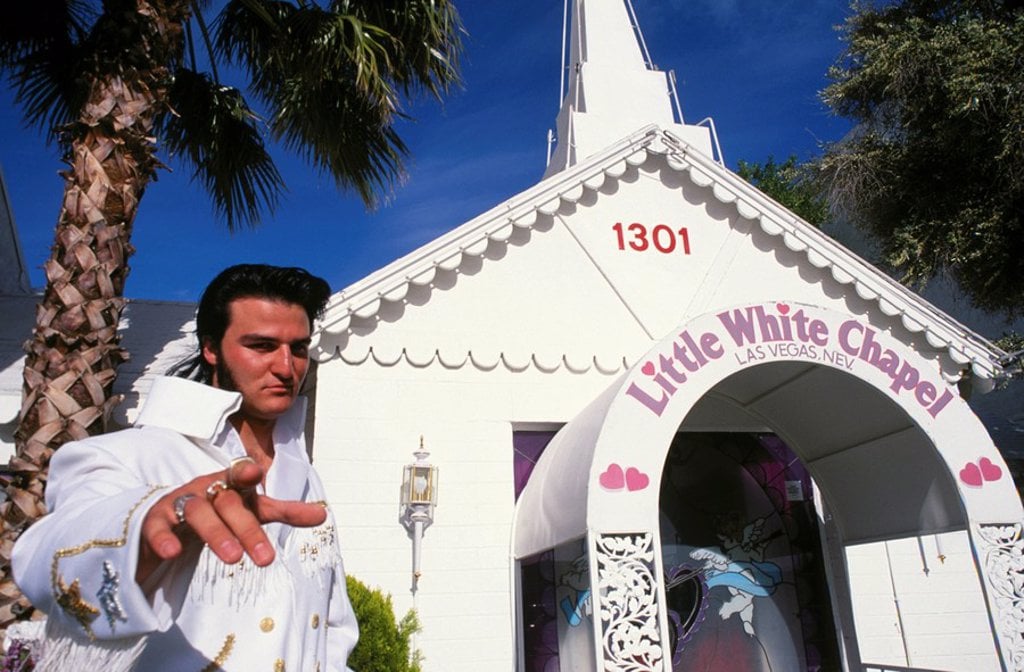 1990-30070
With a recently released, red-hot biopic about "The King" being BOFFO at the box office, why are the Elvis impersonators in Las Vegas not celebrating this goldmine of publicity? Elvis, it appears, has left the building!
For any couple whose fervent hopes and dreams involved getting married at an Elvis-themed wedding chapel in Las Vegas, the wedding march has gone from "Viva Las Vegas" to "Heartbreak Hotel." According to a story from Associated Press, "The licensing company that controls the name and image of 'The King' is ordering Sin City chapel operators to stop using Elvis in themed ceremonies, the Las Vegas Review-Journal reported. Authentic Brands Group sent cease-and-desist letters in early May to multiple chapels."
"Clark County (Nevada) Clerk Lynn Goya, who led a marketing campaign promoting Las Vegas as a wedding destination, said the order for chapels to stop using Elvis couldn't have come at a worse time for the sector. The city's wedding industry generates $2 billion a year, and officials say Elvis-themed weddings represent a significant number of the ceremonies performed."
But wait. Before you drop your peanut butter and banana sandwich, there might be a tiny glimmer of hope for those (likely inebriated) love birds in Vegas. Authentic Brands Group said it has strong relationships with Elvis tribute artists and fan festivals. There is "no intention to shut down chapels that offer Elvis packages in Las Vegas."
In plain talk, it appears the estate of Elvis is seeking a greater share of the revenue generated by the wedding chapels who use impersonators. If this can be negotiated with the chapels, faux Elvis can begin singing "Love Me Tender" once again.
So, what's going on here?
It involves another trip in the labyrinth of licensing and is therefore complicated.
*****
Digital images and video footage of celebrities like Elvis are notoriously fraught with challenges. SuperStock understands the terrain and can help you navigate this minefield. Start by looking at our celebrity gallery. Thank ya. Thank ya, very much.
*****
"We're caught in a trap
I can't walk out
Because I love you too much, baby."
Why Celebrities Have Suspicious Minds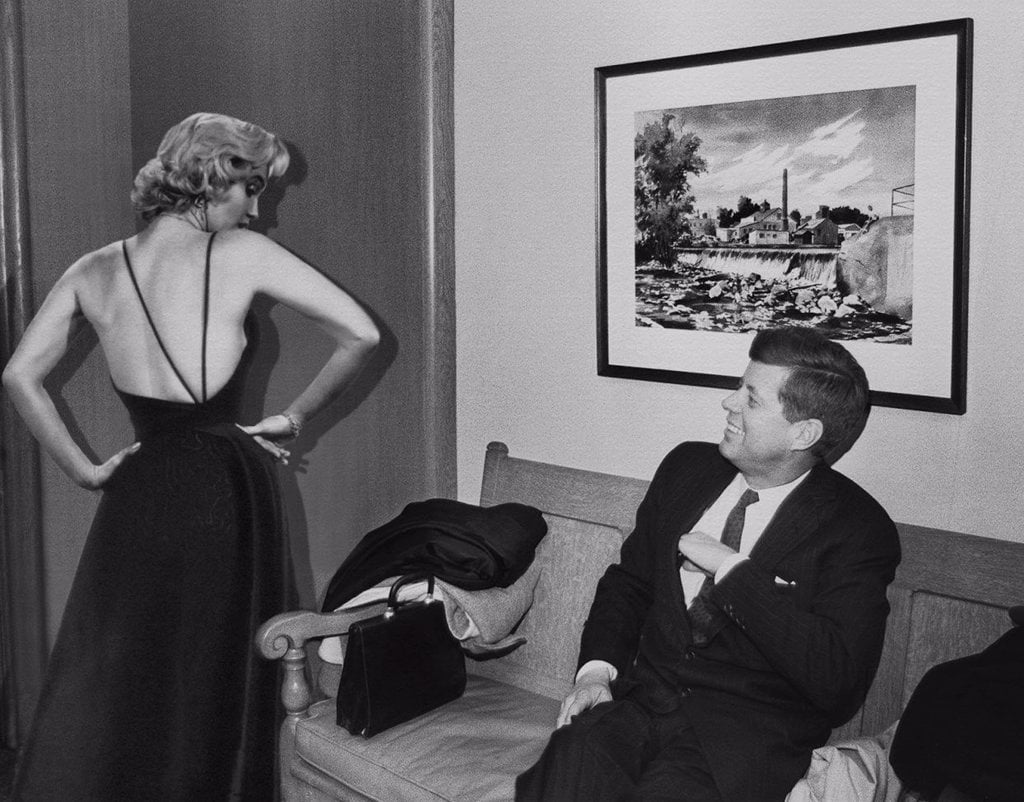 4266-21631609
When Elvis Presley sang "Suspicious Minds" or Marilyn Monroe cooed "Santa Baby" and "Happy Birthday, Mr. President," we adored them. They were sexy, talented, (in the case of Marilyn) comedically brilliant and they became an important part of our boring little lives. Predictably, this notoriety made them rich and famous, but not necessarily happy.
Writer F. Scott Fitzgerald offered an apt description of celebrities in general and wealthy people in particular. "Let me tell you about the very rich. They are different from you and me. They possess and enjoy early, and it does something to them, makes them soft where we are hard, and cynical where we are trustful, in a way that, unless you were born rich (or famous), it is very difficult to understand."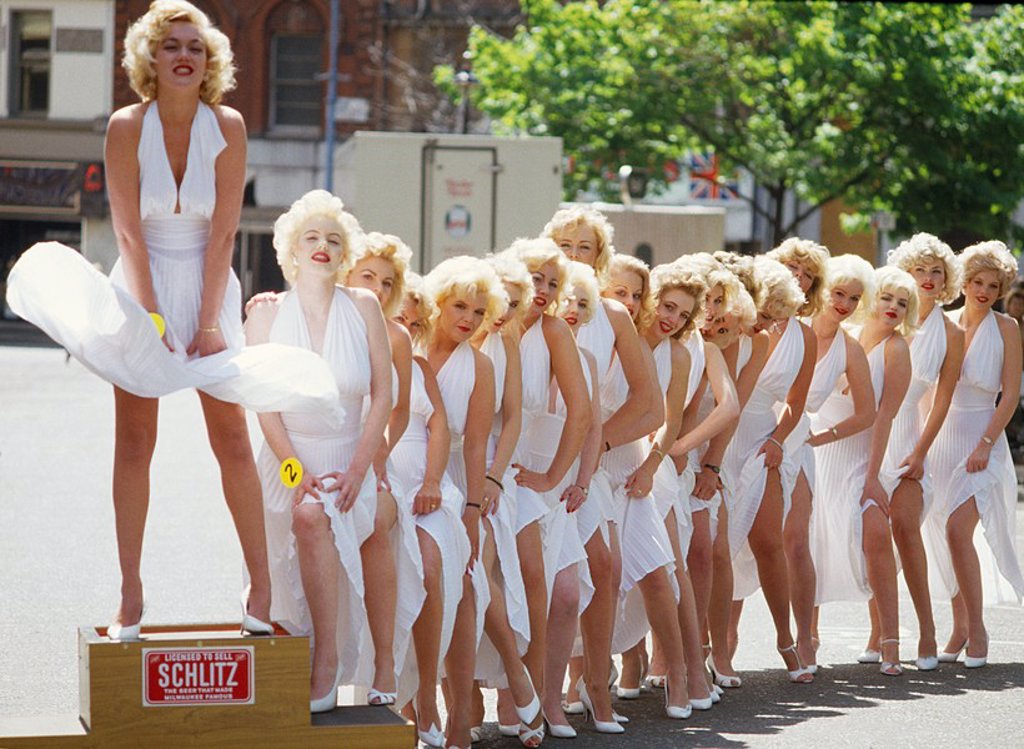 1566-15295911
The heirs to these wildly successful celebrities have very strong feelings about their names, likenesses and what stories are acceptable about them once they pass away. They hire lawyers and licensing companies to protect what they perceive as the sanctity and, more importantly, the "ROI," that images of these now deceased icons can generate in the marketplace.
For marketers who want to hitchhike on the star power of these celebrities, with advertising campaigns, social media and other promotional tactics, the landscape is littered with lawsuits.
Legal Hurdles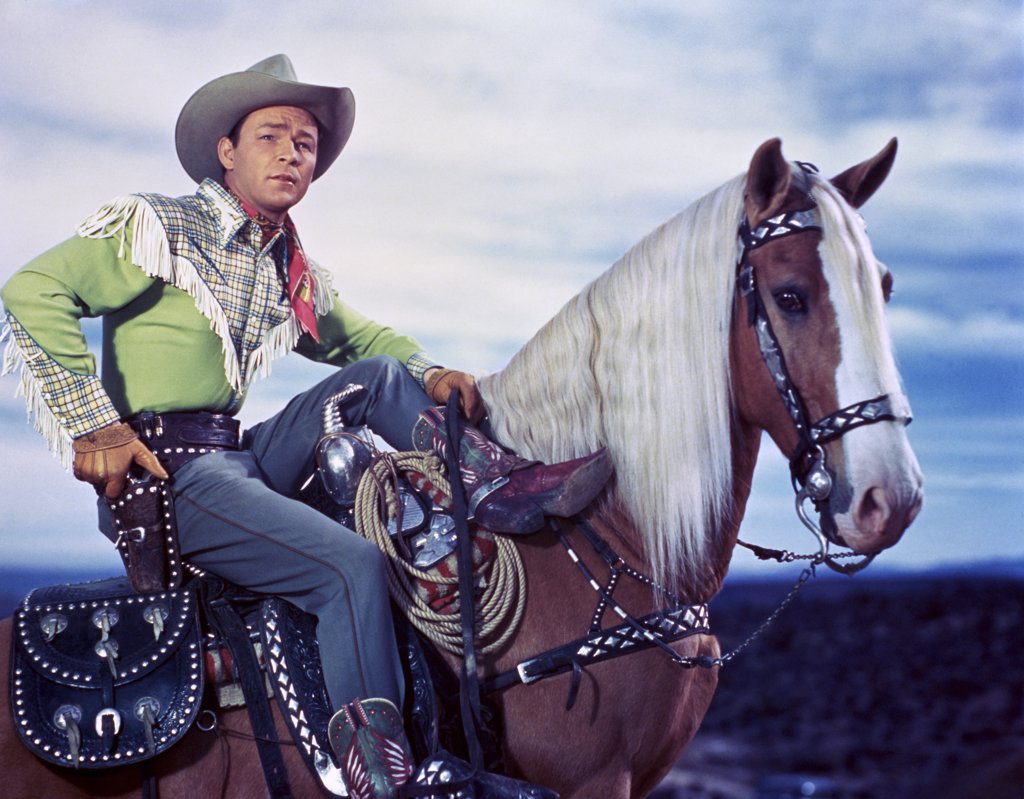 252-139
In the global economy in which most marketers must operate, celebrity stock images or video footage will likely be regulated in different ways, from one country to the next. That worked fine 30 or 40 years ago. Now? Not so much. There's a reason the internet was first called "the world wide web." Yep. On the internet, posts, ads, stories, gossip, and every other type of messaging is distributed worldwide.
A company that wants to use an image of movie and television cowpokes, Roy Rogers and Dale Evans, will almost certainly have different licensing hurdles to clear in the U.S. than in the U.K. So, what happens if this is used in a TikTok post, seen by billions of people, everywhere on the planet?
Problems. That's what.
Because of the multi-jurisdictional aspect of name and likeness licensing, special care must be taken to have every "I" dotted, and "T" crossed. This is where professionals skilled in understanding the various global requirements – such as SuperStock – can be invaluable.
Since photographic licensing laws vary from country to country, marketers must use extra caution when using celebrity images. According to an online post from Taylor Vinters LLP, a U.K. based intellectual property law firm, "The position in the United Kingdom is somewhat more complex. Under English law, if a celebrity opposes the use of their image for commercial purposes, they must choose from various causes of action, such as a claim for infringement of intellectual property rights, breach of confidentiality, advertising standards requirements or data protection."
The British law firm highlights several scenarios that should be considered by marketers who want to use celebrity images and video on a worldwide medium.
"Even if you lawfully purchased an image of a celebrity from a photographer or website, or if the image is in the public domain (or "free for use") you must first obtain the permission of the individual concerned. This is because the purchase of the image only addresses the issue of copyright. It does not necessarily protect you from legal action being taken on grounds of trademark infringement or 'passing off' in respect of how you use the celebrity's image.
Trademark protection is considered the most practical way for a celebrity to earn money from the commercial use of their image and prevent others from making use of it without permission. A trademark is a mark, word, phrase, or label used to identify a product, service, or brand as being owned by a certain company or person. David and Victoria Beckham have registered trademarks for their names, as have Jay-Z and Beyoncé's children, Blue Ivy, Sir, and Rumi. If you use a celebrity's name without consent, you may be liable for trademark infringement, so it is advisable to check this."
Of course, these insights should not be considered "legal advice." When in doubt, marketers should seek counsel from an intellectual property attorney.
You Ain't Nothin' But a Hound Dog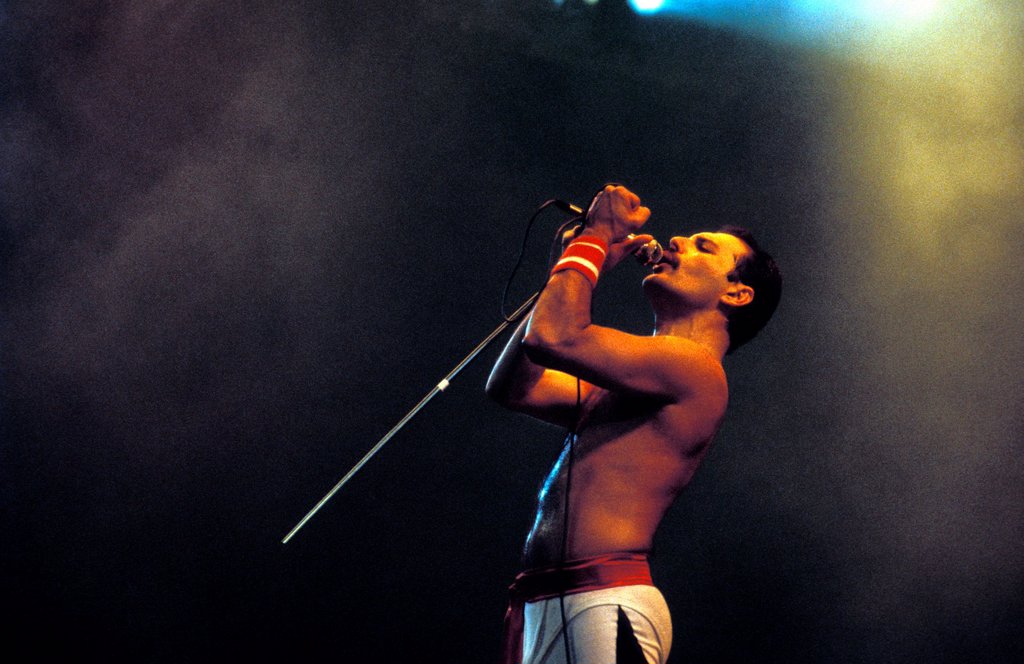 1566-16186256
When "biopic" motion pictures such "Ray," where Jamie Foxx eerily channeled Ray Charles, "Bohemian Rhapsody" starring Rami Malek as Queen lead singer Freddie Mercury and the current smash, "Elvis" directed by Baz Luhrmann are released, the ticket-buying public rediscovered celebrities. This often leads to an increase in the use of stock images of these now deceased icons.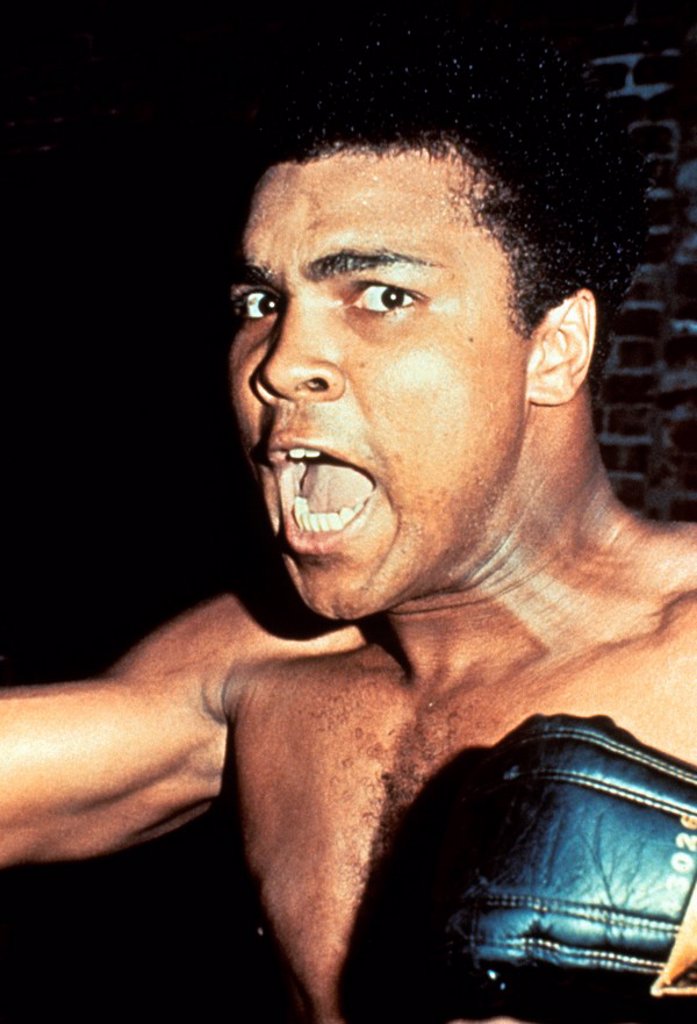 3153-744738
In the case of latest "Elvis" movie, news service Axios pointed out why this matters to consumers and therefore to marketers. "Baz Luhrmann's Elvis Presley biopic opened above expectations and brought out large numbers of older moviegoers — an audience segment slow to return to theaters during the pandemic. About 60% of the audience was over the age of 35.
'Elvis' was a risky proposition: the music is dated,' David A. Gross of Franchise Entertainment Research wrote in a newsletter. "But critics and audiences are responding. This is … a music, dance and sex appeal spectacular."
How many social media posts will result from this hit movie? Thousands? Millions? They will all benefit from licensed images of the "real" Elvis to make them authentic.
What kind of promotional activities might be activated, using the images of the "real" King? Wedding chapels, anyone? What about television, print and social media news features about Elvis?
Using celebrity likenesses like those of Elvis, Marilyn Monroe, Muhammad Ali, Freddie Mercury, and thousands of others is tricky business, especially if the person has gone on to that great Vegas stage, upstairs. Be careful out there. Thank ya. Thank ya very much.
*****
Before using a celebrity likeness in any promotion, ad campaign, or social media post, check with the experts here at SuperStock where you will find massive celebrity archives. But don't wait too long. It's Now or Never.
*****
If your message needs great photographic images to make your story even more compelling, hit us up. Click here for free, no-obligation research, and let us introduce you to Magnet.