Reflex, Amsterdam
Opposite the World famous Rijksmuseum in Amsterdam, you'll find The Reflex Gallery, which was established over 30 years ago by Ria and Lex Daniëls. It specializes in modern and contemporary masters, working with established talent as well as emerging artists.
The gallery is keen to highlight significant bodies of work and to create special projects with its artists. In doing this it can serve as a source of unique acquisitions for collectors.
Featuring photography, painting and sculpture, the gallery puts on at least six solo shows and group exhibitions a year and represents artists including Nobuyoshi Araki, Miles Aldridge, Harland Miller, Donald Baechler, Todd Hido, Daido Moriyama, Irina Ionesco, Robin Lowe, Roger Ballen, David LaChapelle, Marcus Harvey and Gavin Turk. In addition, Reflex has developed a very strong publishing arm, producing limited editions, prints and monographs, many of which accompany its exhibitions.
Image number: 1783-11426773
Laz Inc, London
Now housed in an elegant 18th Century town house in the heart of Mayfair, the Laz Inc gallery was founded by contemporary art specialist Steve Lazarides in 2006. He was one of the first gallerists to show the world's pioneering street artists. Lazinc has a track record of spotlighting artists whose art is uninhibited, expressive and disruptive. Banksy is probably the most famous example of this. Lazarides says, "I worked with him for 11 glorious years, during which time we broke every rule in the art rule book along with a fair few laws. He has since gone on to become a global superstar and has retained his ability to shock and make people chuckle."
The gallery's current roster of artists includes Aguirre Schwarz/Zevs, Alexandre Farto /Vhils, Antony Micallef, Banksy, Invader, Jamie Hewlett, Jonathan Yeo, Mode 2, Stanley Donwood and Todd James/REAS. Laz Inc also sources an impressive range of work from the secondary market, specialising in work by Jean-Michel Basquait, Dondi White, Futura, and Richard Hambleton.
Image number: 1597-12897506
Martin Parr Foundation, Bristol
Everyone knows Martin Parr's work but you may not know that he has just opened his own gallery in his home town of Bristol. Whilst the foundation is flavoured throughout with Parr's work and is designed to preserve his archive, it is also there to support and preserve the legacy of photographers who have made and continue to make important work that focuses on the British Isles.
The space holds three or four exhibitions each year and once a year hosts the MA photography show by students from the University of West England. Exhibitions shown so far have included Niall McDiarmid, David Hurn, Paul Trevor and Parr himself, whilst talks, screenings, workshops and book signings have been given by artists such as Alec Soth, Matt Stuart and Ian Weldon.
C/O gallery, Berlin
A must-see gallery, you'll find C/O Berlin in the fashionable, hip area of Berlin's Charlottenburg. Founded in 2000 by Stephan Erfurt, Marc Naroska and Ingo Pott, this 2,000 square metre space is one of Germany's and the world's most prestigious photography galleries. World famous photographers are featured alongside young and rising talents. Indeed, the gallery is very strong in supporting and developing emerging talent and this programme is at the heart of the C/O Berlin Foundation's work.
Each year C/O Berlin shows as many as twelve solo and group exhibitions by international heavyweight photographers such as William Klein, Nan Goldin, Stephen Shore, Annie Leibovitz and Gregory Crewdson, all underpinned by talks, lectures, panels, screenings and guided tours.
Image number: 1589R-13341312
Christophe Guye Galerie, Zurich
This contemporary Swiss art gallery was founded in 2006 by Christophe Guye and shows up to seven group and solo exhibitions per year. The gallery programme includes works by represented artists as well as guest artists, across different generations.
It specialises in artists who choose to express their conceptual vision through the use of a camera or light sensitive materials, expanding the medium of photography and adding value to the evolution of contemporary art in general. The gallery has strong international connections, curating and organising exhibitions in collaboration with institutions, museums, and partner galleries worldwide.
Artists represented and shown include Julian Opie, Nick Knight, Stephen Gill, Rinko Kawauchi, Albert Watson, Thomas Ruff and Bill Henson.
Image number: 1815R-5778
Underdogs Gallery, Lisbon
Opened in 2013, Underdogs Gallery is an innovative exhibition space that works with some of the most renowned, urban-inspired contemporary artists from around the world. Using this relatively new language of urban-inspired graphic and visual culture, the Underdogs gallery's intent is to establish a close relationship between the creators and the city, to the benefit of everybody.
Hosting several solo and group shows throughout the year, its programme is also rooted in creating opportunities for Portuguese and international artists, both established and up-and-coming to develop work in Lisbon. Recent artist's featured in the gallery include Fat Boy Slim, The London Police, Jimmy Cauty, Filippo Minelli and Shepard Fairey.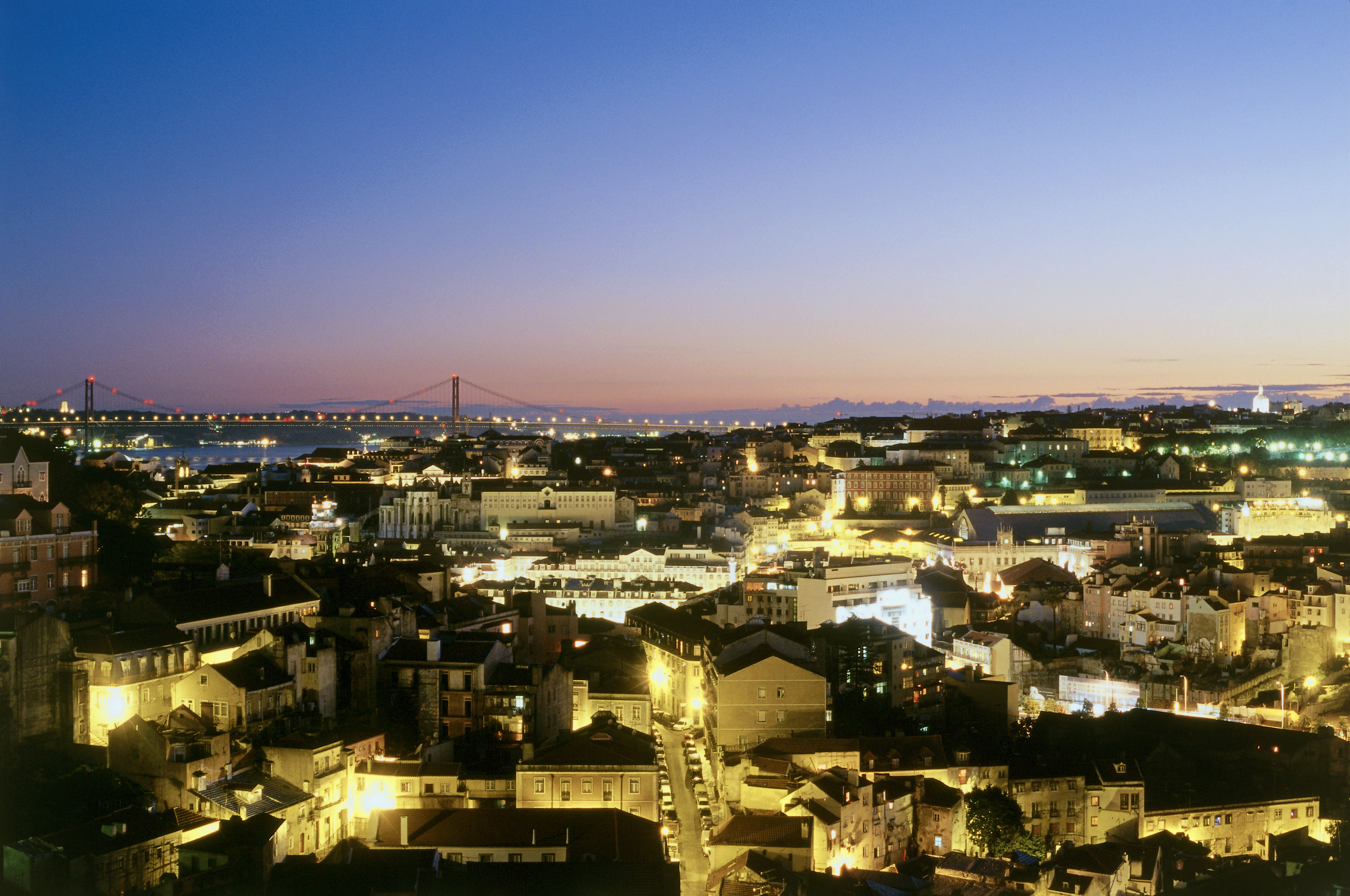 Image number: 1403-480
Castello di Rivoli Museo d'Arte Contemporanea, Turin
This creative hub of a museum, located in a 17thcentury pallazo (also a world heritage site) in Turin has one simple mission: To engage local and international audiences in a deeper understanding of our present times through art and culture. This is more than a gallery and museum for contemporary art, however. Learning from the present, it seeks to form a relationship with the past through creativity and research.
It specialises in showing work by edgy modern artists like Nan Goldin, Paul McCarthy, Bruce Nauman, Letitia Benat and Joseph Beuys.
Image number: 3153-856882